Ani-Mae East Vs Ani-Mae West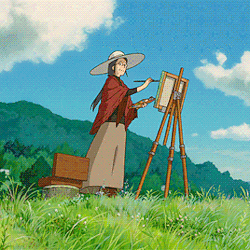 https://www.pinterest.com/pin/283163895294660511/ 
This is the only one that I could not find a gif for.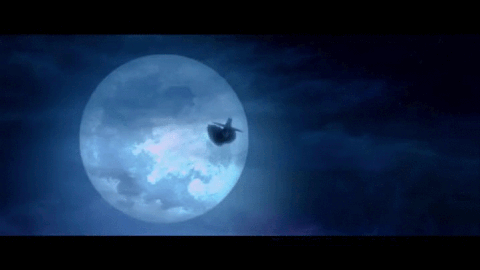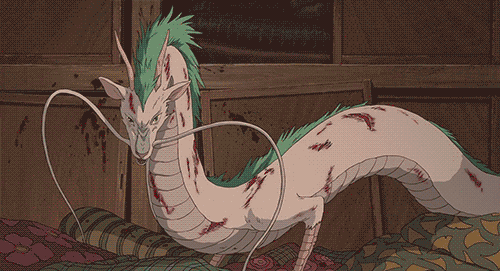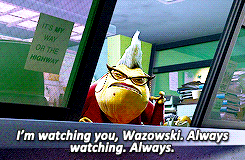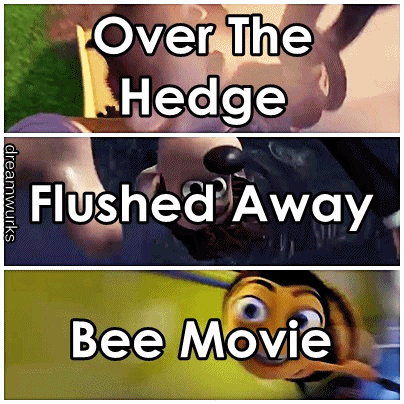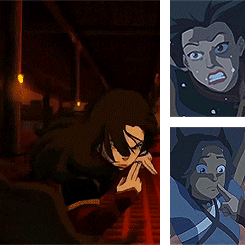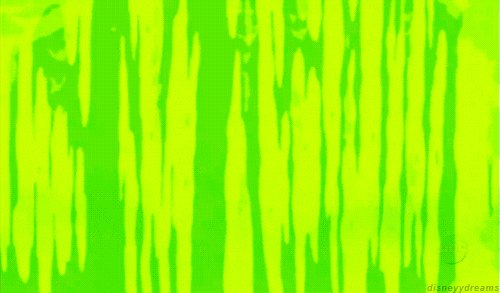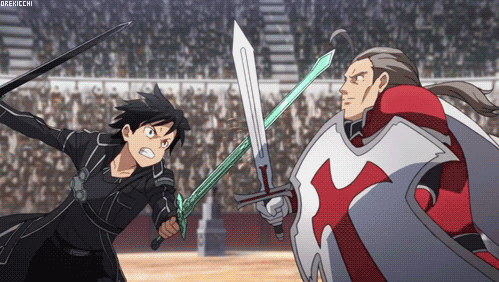 It is weird to think that The Lion King is considered anime in other parts of the world. As far as the land scape of animation in the east Walter Elias Disney was the forerunner. He died at sixty five in nineteen sixty six. In the west Hayao Miyazaki is the father of anime. He is seventy six. He was born January fifth nineteen forty one. He is still around and kicking. He is going to work on an animated movie about a caterpillar entitled Boro The Caterpillar.American anime can be just as controversial think Legend of Korra with the fact of Korrasami the pairing of Korra and Asami Sato being canon which was a big part of the decision as well as low ratings because people were watching it online anyway ever since they moved it from Saturday mornings to Friday nights which is why they decided to not finish airing the show on Nickelodeon. It was yanked off the air after season 02 in 2014 and aired online instead on the Nick site but Japanese anime is more random think of the likes of Kill la Kill(2013), Tokyo Ghoul(2014) and Gurren Lagann(2007). They have a tendency to be more violent and psychological. At first I did not see it the way the creators Bryan Konietzko and Michael Dante DiMartino intended.
I was seeing it through a hetero lens. I watched the whole show two three maybe four times. The second time around with a friend and I got it.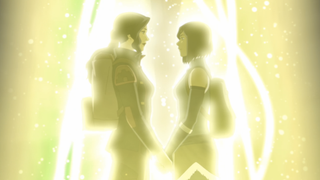 As for the techniques that were used for When Marnie Was There(2014) and The Lion King(1994) it was 2D/Cel. The artist's style is something else to take into account.I have seen works from  Mamoru Hosoda such The Boy And The Beast(2015) and The Girl Who Leapt Through Time(2006). As well as Makoto Shinkai's Five Centimeters Per Second(2007) and The Garden Of Words(2013). Certain things never go out of style. It is hard to compare the likes of Sword Art Online and shows like Avatar The Last Airbender though they are both action.Sword Art Online came out in two thousand twelve and Avatar The Last Airbender came out in two thousand and five. The technique used for Sword Art Online was 3D and Avatar The Last Airbender is a mix of 2D and 3D the character models are 2D and the things like boats and robots are 3D.
Another technique commonly used in animation is stop motion. It is used by the likes of Tim Burton for movies like Corpse Bride and Laika Animation for Kubo And The Two Strings. Kubo came out in two thousand sixteen and Corpse Bride came out in two thousand and five.  A movie with a technique I liked was Flushed Away. It was a digital partnership with DreamWorks and I believe the Wallace and Gromit people Aardman. The method used was claymation. Flushed Away came out in two thousand and six.  Rotoscopes were used for 2D Animation.Eastern and Western anime may seem different but all culture more or less shares the same basis.It also depends on how you were raised not just the part of the world. This is why things like censorship and sexism are a bigger issue in certain places. For example there is an episode of Pokemon(1997) in Japan that they gave James boobs and he won a beauty pageant. In America this episode is banned. It never aired. Disney is still dealing with racial issues that came up with 1946's Song of the South. Racism is not funny, attitudes about it from the 1940s and 1950s up until recently have changed quite drastically. Classism is dealt with in the Legend of Korra shows.
The first avatar Wan was a poor banished outcast but he learned to live harmoniously with the spirits. Ageism is not a big deal in these shows though at times they told uncle Iroh something along the lines of keep moving old man. He is still a very strong badass fire bender. Zuko had a very complex life path because one of his grandfathers was the fire lord but the other was his grandfather. Zuko was also a banishee like avatar Wan. The lion turtles of the Avatar The Last Airbender universe are very wise. The human cities were on their backs and they had a mastery of an element as decreed by the mark on their foreheads.It was hard finding Japanese claymation but here's one on pinterest link is at the top of the page that came out in two thousand and twelve. It is a short one about the horrors of zombies and the wonders of violent maids. I can not put it in from the tumblr url because then it just goes to the tumblr site. Neon Genesis Evangelion(1995) creator Hideaki Anno recieved death threats at one point. Instead of being phased by it he was cool about it and used it as interstitial imagery. It all made for one of the most unnerving aspects of a creative item.
Digital Animation CG is just another name for 3D. Some examples of this include Monsters Inc. from Pixar that came out in two thousand and three. Another is Spirited Away from Studio Ghibli. Spirited Away came out in two thousand and one. Princess Mononoke nineteen ninety seven is another example of a movie that uses a mixed approach. It was done with both 2D and 3D assets. This is referred to as 2.5D. I feel Legend of Korra's Korrasami circa 2014 helped to normalize gay or bi whatever the preference of couples in animated shows. In The Loud House
circa 2016 Lincoln Loud one child of the eleven of the family has a best friend who has two dads. His dads are bi-racial. Clyde McBride is just a normal guy. In one episode Lincoln goes to Clyde's house for attention from his dads because he can't get it from his parents. That is until his sister Luna Loud finds out and gets really stoked so sings about it in the shower. Her other sisters overhear her and also go hogging all of the attention away from Lincoln. The Loud House was made by Chris Savino for Nickelodeon. It was inspired by Charlie Brown. It is on season 02 episode 80 coming up on episode 81 in 6 more days on 09/18/17.
Racial discrimination is a big deal on shows like American Dad, to some extent Simpsons, South Park and Family Guy making fun of scientology and its head and Muhammad and Islam. Neon Genesis Evangelion goes hand in hand with religion with its use of religious symbols from Christianity, Judaism and more. Christianity and Catholicism had an issue with Korrasami. I saw a Neon Genesis Evangelion movie but for the life of me I can not figure out which one. I think maybe it was 2.0. It was the one that Rei Ayanami dies and is reborn. There is an ooze I think spears it is very gory. It has the interstitial imagery code of the one sitting at the computer of the EVA I think it's either Rei pretty sure or maybe Asuka. If it is the really obvious one I don't want to feel dumb. It has been a long time since I have seen Neon Genesis Evangelion it is a really good anime. Very old and very depressing it is a mech show that is not quite about mechs. In Teen Titans Raven's father was an inter-dimensional demon named Trigon.  A lot of cartoons I grew up watching like Doug, Rugrats which used to have the record for longest running cartoon until SpongeBob beat it.
Those were two of the first cartoons on Nickelodeon the other being Ren and Stimpy. In that day and age it was considered a kids cartoon. There is no way that in this day and age it would be. I showed it to a young cousin a while back and he was like what the hell is this. It has adult themes things that just fly right over your head. A lot of really good shows do that. Wonder what I missed along those lines in the old Samurai Jack and the new. Its not just cartoons its all media when I was younger in 1996 I would watch and laugh at Kenan and Kel. Looking back now all of their schemes were crazy they always got in trouble. For skits in that show and the Amanda Show 1999 and All That 1994 and the movie Good Burger 1997 and oh so many more that came before and a few after they would crossdress teach you "French" from the bathtub and stuff.Looking back its like cartoons bugs bunny in the olden day as far back as 1939 he has done it a lot in his history but now sometimes I'll go back and be like what was I laughing at? At the cartoons shows and some movies though I still like some of them like Easy A 2010. There's something entertaining about watching people make idiots out of themselves.
There is a line I like in Liv and Maddie it is season 03 episode 01 Sparf-A-Rooney at 14:49 in Diggie says about Liv's friend South Salamanca her voice is like a thousand tiny hammers clubbing my head you did this to yourself Dillie. That still gets a laugh out of me every time I see it. A little background Liv was an actress who came home after 4 years of living with her aunt. Her brother Parker destroys their house so they go back to California all of them this time. Todd Stetson is the school jerk the reason Diggie goes with South is because Maddie goes with Todd. I have seen anime and movies in English and other languages like Spanish, Korean,Japanese and Italian to name a few with subtitles of course. The Italian anime I saw was Huntik Secrets and Seekers 2009. This is just a little run down of a few means of making art and a couple of examples of their uses. Feel free to pick your favorite way of making art and leave a comment please.